Big Fields Set For 4 Hour ELMS Battle. Watch Qualifying LIVE
A big field of 42 cars will take part in round 3 of the 2022 European Le Mans Series, the 4 Hours of Monza. With two wins from two races, Italian team Prema Racing will be hoping that they can make it three in a row with the support of the Tifosi at the Temple of Speed on Sunday 3 July.
LMP2: 17 Cars for Monza
The LMP2 grid will once again see a 17-car entry with Prema Racing currently hold a 23-point lead over their nearest rivals Panis Racing. Lorenzo Colombo and Louis Deletraz, fresh from their second-place finish at the 24 Hours of Le Mans, will be joined by fellow championship leader Ferdinand Habsburg in the no9 Oreca 07-Gibson.
The no65 Panis Racing Oreca will also feature an unchanged driver line up of Julien Canal, Nicolas Jamin and Job Van Uitert, as does the third placed no37 Cool Racing Oreca, with Nicolas Lapierre, Niklas Kruetten and Yifei Ye.
The no88 AF Corse Oreca will also be racing under the Italian tricolour, with Alessio Rovera joining his French and Danish teammates Francois Perrodo and Niklas Nielsen for his second home race.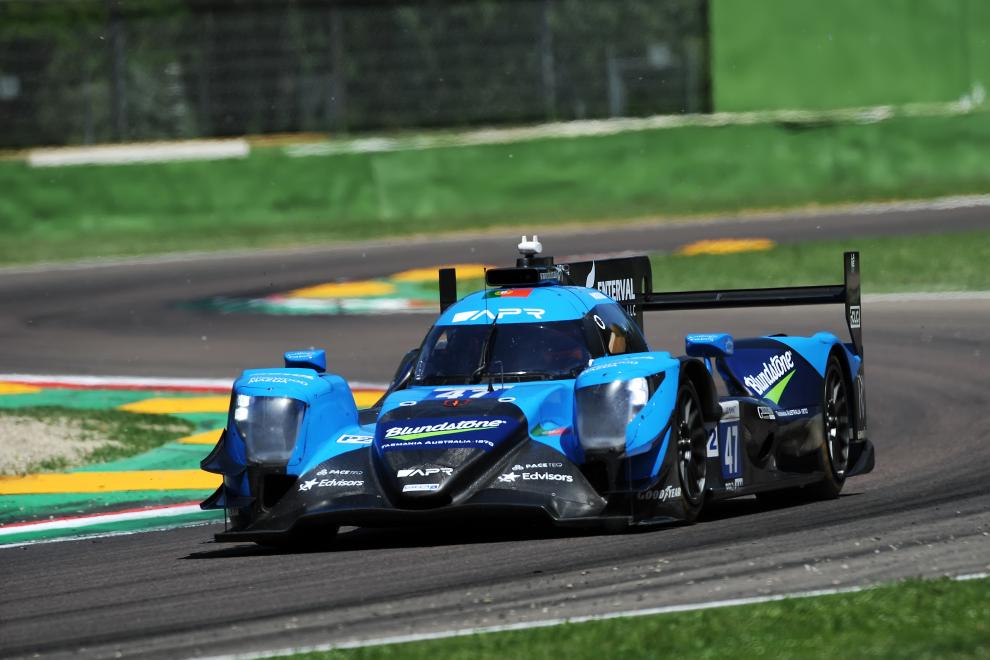 There are two further Italian drivers on the LMP2 grid, with Francesco Dracone and Sergio Campana racing in the no35 BHK Motorsport Oreca alongside their German teammate Markus Pommer.
In the LMP2 Pro-Am category the no34 Racing Team Turkey Oreca is reigning supreme after Salih Yoluc, Charlie Eastwood and Jack Aitken took the wins in Le Castellet and Imola and are currently 17 points ahead of the no31 TDS Racing x Vaillante Oreca, with the no88 AF Corse Oreca currently lying in third on 28 points, 22 behind the leading car.
The leading Pro-Am car at the 24 Hours of Le Mans was entered by Algarve Pro Racing, with James Allen taking the category win alongside Rene Binder and Steven Thomas. The Australian now returns to race alongside reigning Pro-Am champion John Falb and fellow Aussie Alex Peroni in the no47 Algarve Pro Racing Oreca.
LMP3: 13 Cars on the Grid
Championship leaders Malthe Jakobsen, Maurice Smith and Michael Benham head to Monza with an 11-point advantage in the no17 Cool Racing Ligier over their nearest rivals after a win in Le Castellet and a third place in Imola from two pole positions. Benham travels to Monza after a successful run in the Road to Le Mans event at La Sarthe, winning the second 55-minute race of the weekend.
After taking the win at the 4 Hours of Imola, the no3 United Autosports Ligier driven by Andrew Bentley, Kay Van Berlo and James McGuire will be looking to close the gap to the leaders even further with a good run at Monza. The no5 RLR M Sport Ligier is currently on 27 points, four behind the United Autosports Ligier, and will feature an unchanged driver line up of Michael Jensen, Nick Adcock and Alex Kapadia.
While there are no Italian drivers driving in LMP3, there are two cars run by Italian team Eurointernational.
LMGTE: Who Will Lead after Monza?
After two rounds the lead of the LMGTE category is shared by three cars, all leaving Imola on 26 points. The 4 Hours of Monza will see 12 cars challenging for the class honours on the 3rd July.
The no32 Rinaldi Racing Ferrari F488 GTE EVO is classified as first after winning the opening round at Le Castellet from pole position and will be driven by Italian Gabriele Lancieri, German Pierre Ehret and Argentine Nicolas Varrone in Monza.
The no69 Oman Racing with TF Sport Aston Martin Vantage is also on 26 points thanks to the victory from pole position in the 4 Hours of Imola. Marco Sorensen, Sam De Haan and Ahmad Al Harthy will drive the no69 Aston Martin in Monza.
The no95 Oman Racing with TF Sport Aston Martin Vantage also heads to Monza on 26 points thanks to a 6th place finish at Le Castellet and a second place at Imola for Jonny Adam, Henrique Chaves and John Hartshorne.
The chasing pack is led by the no93 Proton Competition Porsche 911 RSR-19 of 24 Hours of Le Mans LMGTE Pro winner Richard Lietz alongside Michael Fassbender and Zacharie Robichon, who are just five points behind the leading trio on 21 points.
Italy will be represented at the 4 Hours of Monza by two cars run by Italian team Iron Lynx, seven drivers – Gabriele Lancieri, Fabrizio Crestani, Claudio Schiavoni, reigning ELMS champion Matteo Cressoni, Ferrari works driver Davide Rigon, Lorenzo Ferrari and 24 Hours of Le Mans LMGTE Pro winner Gianmaria Bruni – and, of course, seven Ferrari F488 GTE EVOs.
Source: ELMS Media
SHOW MORE