Can United Make It Two From Two? WATCH LIVE HERE
An outstanding performance from 16 year old Joshua Pierson has seen United Autosports win a drama filled 4 Hours of Abu Dhabi, Round Three of the Asian Le Mans Series.
A strong start by the young American saw him lead the 37 car field, and other than overshooting his first pit stop, drive a faultless race.
A 30 minute red flag interruption midrace couldn't slow Pierson's progress, who handed over to teammate Paul Di Resta with less than an hour to go, to set the team up for victory, despite a late race splash and dash. Nielsen Racing's #4 Oreca 07 Gibson of Rodrigo Sales, Matt Bell and Ben Hanley finished second, ahead of David Droux, Eric Trouillet, and Sebastien Page in the #39 Graff Racing Oreca 07 Gibson.
LMP2 Am polesitters Graff Racing had a strong start to the 4 Hours of Abu Dhabi, and despite losing the lead briefly to the #49 High Class Racing Oreca 07 entry of Dennis Andersen, Anders Fjordbach and Kevin Weeda, fought back for the class win. Miro Konopka, Neale Muston and John Corbett rounded out the podium positions in the yellow #44 ARC Bratislava Ligier JS P217 Gibson.
After a heartbreaking start to the season in Dubai with two DNFs, the #2 DKR Engineering Duqueine M30 D08 Nissan of Laurents Horr, Sebastian Alvarez and Mathieu de Barbuat lead from pole position to take the much-wanted victory in a strong performance by the Luxemborg outfit. Despite 10s added to a pit stop for a pit stop infringement, #22 Rinaldi Racing Duqueine M30 D08 Nissan of Leonard Weiss, Torsten Kratz, and Hendrik Still took second place in LMP3, ahead of Christophe Cresp, Antoine Doquin and Steven Palette in the #27 CD Sport Ligier JS P320 Nissan.
The race had no joy for the #26 G-Drive Racing entry, who suffered a leak which led to oil being spilled on Turn 13 and 14 and caused a safety car before the Ligier JS P320 Nissan caught on fire. Vyaceslav Gutak was able to leave the cockpit safety, before the race was red flagged for thirty minutes to clean up the remnants of the incident.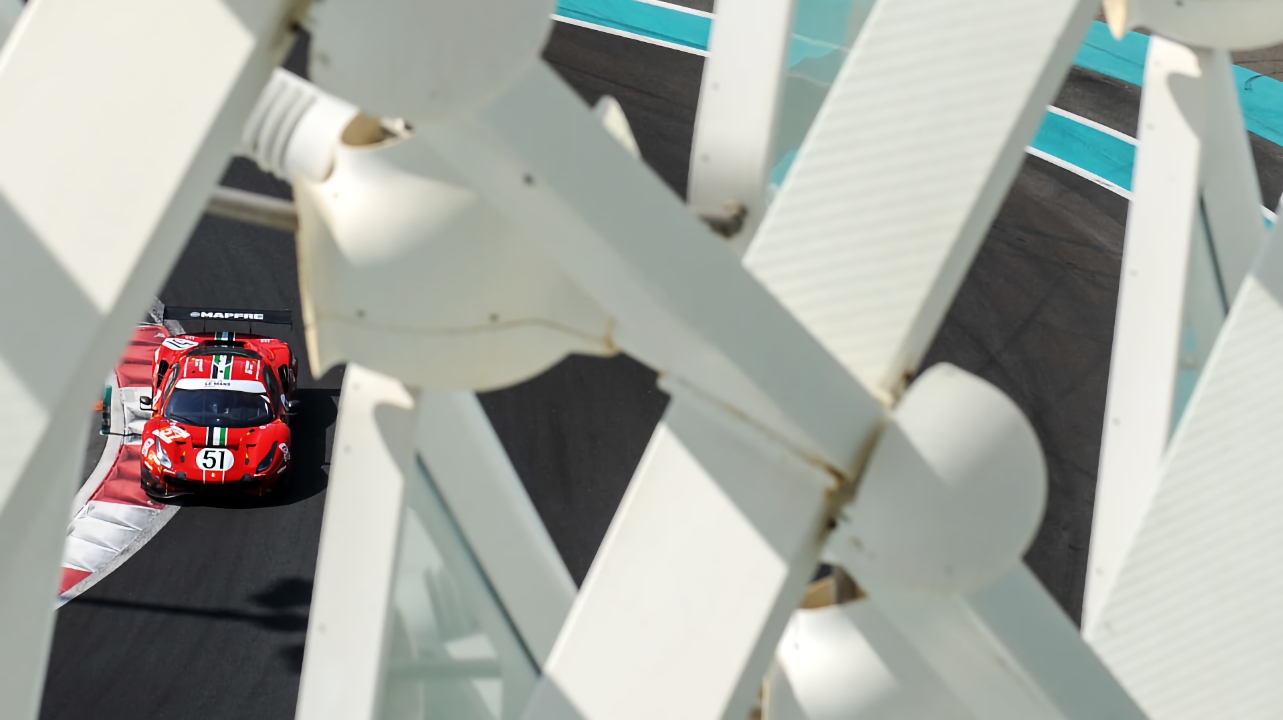 Reigning GT Champions in the #91 Herberth Motorsport Porsche 911 GT3 R of Alfred Renauer, Robert Renauer and Ralf Bohn were able to survive an action packed day and hard battles in the GT class to take line honours, ahead of Brendan Iribe, Ollie Millroy and Ben Barnicoat in the #7 Inception Racing McLaren 720S GT3. The #17 AF Corse Ferrari 488 GT3 of Louis Prette, Vincent Abril and Conrad Grunewald held on for third after they recovered from contact with the #77 D'Station Racing entry and a drive through penalty for contact with #20 SPS Automotive Performance.
A tough day for #96 Attempto Racing who were given a drive through for contact on lap 1 and another two for crossing the white line at pit exit and working on the car in the red flag period. There was contact between the #51 AF Corse Ferrari 488 GT3 and #6 Haupt Racing Team Mercedes AMG, while the former also received a drive through for working on the car in the red flag. The #66 YC Panda entry was given a drive through for contact with the #74 Kessel Racing Ferrari, before a flurry of stop and go penalties were given for violation of pit stop times in the final moments of the race.
The #99 Herberth Motorsport Porsche 911 GT3 Jurgen Haring, Tim Muller and Marco Seefried looked set to win GT Am, before a 3min45s penalty was handed to the German team late in the race for violation of the pass around procedure. This gave the lead to the #57 Kessel Racing Ferrari 488 GT3 of Roman Ziemian, Francesco Zollo and Axcil Jefferies, ahead of Valentin Pierburg, Ian Loggie and Mikael Grenier in the #20 SPS Automotive Performance Mercedes AMG GT3.
Source: AsLMS Media
SHOW MORE